deftly.vc invests in RADiENT [+ why we invested]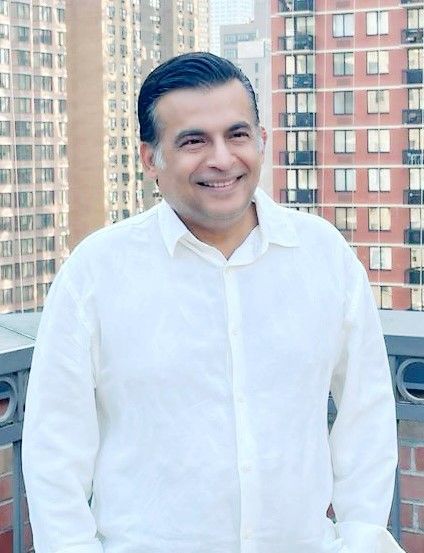 RADiENT is a SaaS-based data & analytics solution used by institutional money managers for risk management and competitive benchmarking. It aligns with our views on the "efficiency economy".
deftly.vc is thrilled to be among the first outside investors in RADiENT, supporting Sanjay Bharwani and his team as they empower money managers to more effectively protect and grow their clients' funds. Here is why we invested:
Founder/market fit
After founding a boutique consulting firm that advised financial services institutions on risk management, Sanjay recognized that investment management firms were stuck in the early 2000s when it came to their products and client service. Inspired to level the playing field between sophisticated institutional and individual investors, he focused his energies and his personal capital to find ways of tapping AI and the cloud infrastructure to transform the industry. RADiENT was born to democratize access to tools and insights for all investors, large and small.
Massive market built on legacy technology
The investment management industry has a technology and data problem. Investments are hard to compare across different types; try comparing mutual funds, ETFs, and hedge funds. Existing solutions only work if the users know what they are looking for and they generally lack critical information from sources such as regulatory filings, news, and social media. RADiENT's Risk AI methodologies scan the entire market for opportunities and threats and discover insights and alerts from structured and unstructured sources to give investors a holistic picture of their investments.
Vision + traction
Sanjay's vision for RADiENT is to become the foundational technology platform that propels investment management to reinvent itself. He sees a pathway to becoming embedded in 150+ major investment institutions, reaching over 300 million individual investors in the US and abroad. The company is off to a good start: 30,000 users from 250 financial firms engage monthly with RADiENT, and the company counts Morningstar, Moodys, Fitch, AWS and Snowflake as data and technology partners.
If you'd like to learn more about RADiENT, or connect with Sanjay, feel free to reach out to arie@deftly.vc or directly to Sanjay at sanjay.bharwani@riskadvisorsinc.com.
---